About Corsicana Chiropractic
Our Mission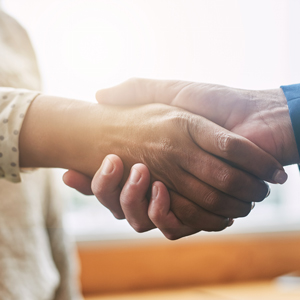 At Corsicana Chiropractic, our mission is straightforward—we want to help everyone get better regardless of age or stage. We passionately believe in the transformative power of chiropractic care, a conduit to restoring the proper function of your nervous system, enabling you to feel and perform at your best. Our goal is to harness this power to unlock the highest health potentials within our community, encouraging people to thrive in every aspect of life.
The Journey: From Heritage to Practice
Our chiropractor, Dr. Erika Eeds, has chiropractic care woven into her lineage. Regular chiropractic adjustments were an integral part of her upbringing, thanks to her grandfather. It was not until adulthood that she realized this wasn't a universal experience, which sparked her motivation to extend this benefit to others.
Following her inspiration, Dr. Eeds earned her Doctor of Chiropractic degree from Parker College of Chiropractic in 2018, further proving her dedication by becoming a Certified Animal Chiropractor. Her clinical internship was an enriching experience at a multidisciplinary practice in Maryland, where she collaborated with a diverse team of medical professionals
While Corsicana wasn't initially on Dr. Eeds' professional map, a sequence of family events led her parents to this community over 15 years ago. This serendipitous opportunity to take over the practice seemed like a divine call to serve the community that has become her home.
Our practice, standing strong for over four decades, saw a seamless transition when the previous owner, entrusting his legacy to Dr. Eeds, chose her as his successor. After working alongside him for three months, she took the reins in 2019.
Facilitating Powerful Natural Healing
Dr. Eeds emphasizes patient education about chiropractic care's role in eliminating nervous system interference, allowing the body to function as it is naturally designed. A testament to this approach is the story of a veteran who sought us out for spinal pain.
After a few adjustments, he revealed a persistent buzzing in his head—a symptom he hadn't shared earlier. Remarkably, post-adjustment, the buzzing diminished considerably. This instance illuminates the power of chiropractic adjustment and how focusing on the body's overall needs, rather than just addressing the painful areas, can lead to complete healing.
Respecting Your Time
At our practice, we pride ourselves on being casual yet disciplined. Our commitment to punctuality reflects our respect for our patients' time. You won't be sitting in the waiting room glancing at your watch, waiting to be called. We strive to ensure that patients are attended to within minutes of their arrival, maintaining a smooth, efficient process without compromising on the quality of care.
Begin Your Journey Today
Get on the path toward maximum health. Contact us today, and schedule an appointment!
---
About Corsicana Chiropractic | (903) 872-5657